Ok I figured its about time I post photos from my vacation. I figured the way I'd do it is I'd post them in sets according to place. Also I'm gonna post songs you should listen to while viewing the photos :) Isn't that special?

Oh and please note the new user icon made from one of my photos of my favorite flower in the whole world, the Golden Poppy, California's state flower :D I thought I'd give my Caution: Mexican Crossing sign a rest for awhile. Besides, poppies are such a friendly flower *beams*

During my trip to Northern California I decided to make a stop in Mission San Juan Capistrano. Yep, the very same with the swallows coming back and all that jazz, in fact they're due back this month if they're not already here. The last time I went was when I was 6 and I used to pass it every Monday and Wednesday for college up until recently and I intended to go there again but never really took the chance. I figured, well why the hell not? I'll drop in a bit. I gotta say the day was PERFECT for photos, even if just of the vacationy nature. I'd like to point out that only 2 of these photos are color edited, and its not the ones you'd think. Only one of the hallway shots and the shot inside the church were altered, all else is my awesome new camera and our beautiful Californian weather :D

A song: Chocolat Soundtrack - Vianne Sets Up Shop

And the photos!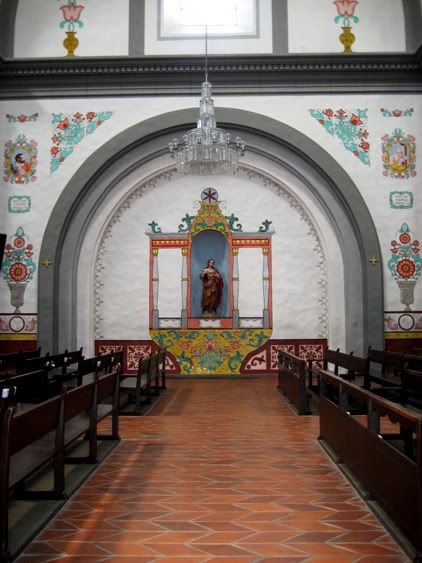 Mission San Juan Capistrano was founded in 1776 in what is now Orange County, CA. It is the site of California's first winery and has our oldest still in use building, the Serra Chapel (where the candle photo was taken). Also grabbed this little bit of info, the surrounding area was the setting for the first Zorro story. Weird.

More to come later!